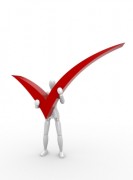 iXore Inc. is a leading developer of e-business systems and softwares that enable companies and organizations to effectively collaborate and communicate with their trading partners, sell their products and services online, generate new business opportunities and efficiently make business over the Internet. iXore's professional staff works with our clients through all phases of a project including design, implementation, training and ongoing support.
iXore has a seasoned management and technology team with over 10 years of enterprise Web application systems experience. The team has a proven track record in designing, developing and implementing effective business solutions.
iXore's solutions include collaborative enterprise portals, a comprehensive framework for the development of marketing and communication programs and B2C online retail stores. Key components of iXore's systems and solutions include: content management system, online catalog and order entry system, integration services, sales force automation system, customer relationship management system, creative services, graphic designs and professional services.
As required for online trade in many business-to-business environments, all of iXore's systems efficiently support multi-sized, multi-dimensional and custom configured products. All products are designed for international use and support multiple currencies and multiple languages.