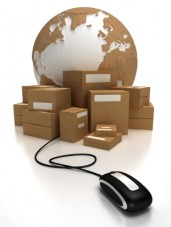 iXore build custom Web management system for businesses because each business have its own particularities. Our custom solutions are based on our content management system to be sure to start with solid fondation for your Web accesible management system project. It provides solid element like user profile, utilisation statistic, security management, content management and multi-lingual support.
Web framework utilisation in business managemnt tools conception allow you to do more. No more time wasting on software installation on each employee workstation. Our Web business management system are accessible by using a Web surfer like Internet Explorer, Firefox ou Safari. You save a lot on installation and maintenance fee of your computer parc.
Our custom business management system can also be acess from any localisation. You only need an Internet connected computer to view and manage your business data trough a secure system that only allow user to view data he is allow to reach. Economy made with accessibility of your business data are easily measurable from performance saving made by your sale team, advisor, customer service and director.
Contact us now to know how you can improve performance and profitability with a custom Web business management system for your business.