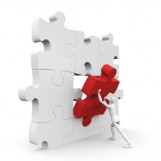 iXore offers you a complete range of professional services, from hosting to graphic designs, with referencing and development. iXore is the ideal business partner for all your Internet needs.
We hold the keys to your success and ensure your rise above the competition!
Computer graphics design
Your Web site is the window to your company. It reflects your professionalism and vitality. It is therefore important to develop an effective design that will highlight these characteristics.
iXore offers professional computer graphics services to design and create all your visual documents. Put your trust in iXore. We can create a unique design to mirror your company's image and make you stand out among your competitors.
Strategy and Analysis
Our experience in Web site design and referencing enables us to offer exceptional consulting services for all your Internet needs.
To deliver high-quality designs, iXore systematically performs an in-depth analysis of your needs before initiating the development.


Programming outsourcing

You have a programming project and outsourcing is a good option for your business? You are searching for experienced programmers and you have a difficult time finding the ideal candidate? We have a professionnal formation in different languages: C#, C++, C, VB.net, VB6, PHP5, ASP, Delphi, SQL. Contact-us for more details.
Proper site referencing gives your company heightened visibility, improving your return on investment. To generate high traffic volume on your site, we increase your visibility in search engines such as Google, Yahoo, and Altavista.
iXore's team of experts can make the difference by transforming your Web site into a powerful marketing tool.