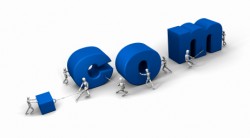 With a professionnal design team, a background in communication and design and an experienced programming team, we work hard to develop a strategy to communicate your message to your audience in many mediums with many different options. We listen to what you want to achieve, and aim for smart, original solutions that work. Whether your message is destined to your customer or to your furnisher, we have a broad range of expertise to develop the best creative solution to ensure that our goals aren't just met, but exceeded.
iXore can provide the following services:
Speak to an iXore representative today so that we can discuss your specific web development needs.